Colindale's No.1 General & Cosmetic Dentists
Cosmetic Dentist in Colindale
Coco Dental is a friendly dental practice serving patients from the surrounding areas of Colindale.
Save up to 70% on Composite bonding or Composite Veneers
Composite bonding or composite Veneers start from only £229 per tooth. 
Treatment completed in 1 session (1-2hrs hours)
CLEAR BRACES FROM £599!
SAVE 
50% ON 
SINGLE ARCH  

£1200 
Book a consultation for only £20 to see if you are suitable for teeth straightening
*T's & C's apply
whitening & Hygiene offer Save £75
 For a limited time, we're saving our patients money by offering two treatments as a package because they work so well together.
Get a hygiene session and teeth whitening for £295, saving £75 (if you got each treatment separately)
NATIONAL LOCKDOWN ANNOUNCEMENT 4th January 2021
Prime Minister Boris Johnson announced another national lockdown due to the rising number of cases of Covid-19.
COCO Dental will still be open. There are no restrictions with regards to medical treatment and you are actively encouraged to keep your appointments. At COCO Dental we have all the necessary Personal Protective Equipment (PPE) and will continue to follow our high standards in cross infection control.
IMPORTANT COVID-19 UPDATE - WE ARE NOW OPEN
Mondays: 10am-7pm
Tuesdays: 11am-8pm
Wednesdays: 10am-7pm
Thursdays: 11am-8pm
Fridays: 10am-7pm
Saturdays: 9am-3pm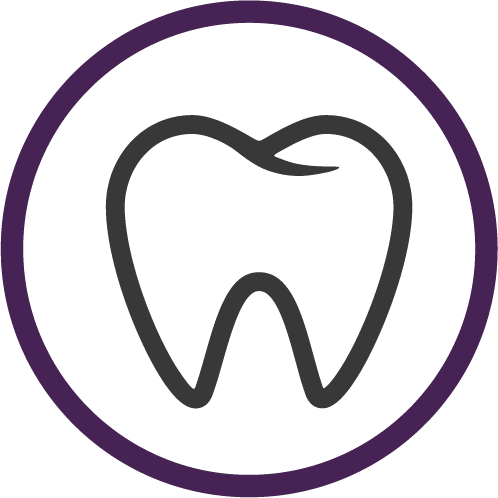 Dental care for you & your family
COCO Dental warmly welcomes you and your family. Our friendly team will be happy to answer any of your questions and talk to you about our range of general and cosmetic treatments.
For your convenience we offer appointments on Saturdays and late nights on Tuesdays and Thursdays.
Dental Implants
Don't let missing teeth ruin your life. Dental implants will permanently replace failing teeth and gaps with natural looking teeth, allowing you to eat, talk and socialise with confidence.
Cosmetic Treatments
Improve the appearance of your teeth or fix a specific issue. Our range of cosmetic treatments will affordably and painlessly update your look. Popular treatments include teeth whitening and veneers.
Teeth Straightening
If you have crooked or protruding teeth, we have a variety of fixed and removable dental braces which will correct your teeth quickly, comfortably and discreetly. 
Whether you're looking to join a new dental practice, or you're visiting for a specific treatment, we look forward to welcoming you.
We offer a full range of private dental services including general dentistry, hygiene, cosmetic and emergency appointments.
Our mission is to get to know you and your family. If you're looking for a general check-up, our friendly team of dentists will take good care of you. In working with you, we aim to prevent problems arising in the future and help you to maintain healthy teeth for life.
If you're looking to transform your smile or correct a problem with your teeth, then rest assured we can help. Our expert staff can talk through the different options and give advice on which course of treatment would work best for you.
Friendly, professional and welcoming team

Flexible appointment times

Interest Free Finance to help spread the cost
Advanced technology giving you the most updated form of treatment available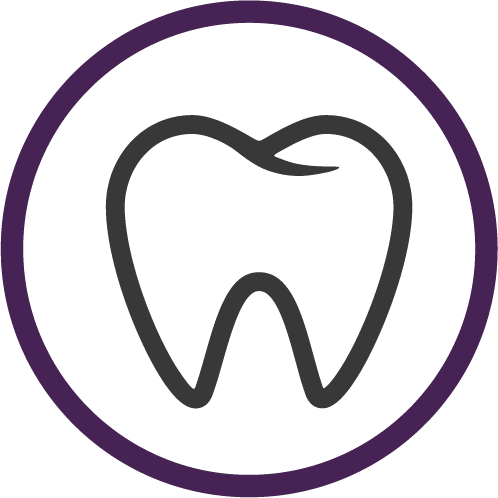 I have been going to Coco Dental for about 6 months and the service has been amazing since day 1. All the receptionists the dentists are very friendly, attentive and caring and they go beyond the service of just fixing teeth. Took my kids and husband there as well and this has now become our family dental clinic and we are all very happy. I'd recommend them any day.

anita ngori
22:04 27 Jul 21
Stunning experience in COCO Dental, extremely pleased with Dr.RAJAN'S service. Very professional touch and high standards of work. From my first meeting with DR.RAJAN straight away I knew I am in safe hands and can trust him with all my being.I keep looking at my teeth and all I can think of"HOW DID HE DO THAT" magical experience 😳🥰😳❤️COMPOSITE BONDING - ART❤️🦷BOUTIQUE WHITENING🦷All staff are very friendly, understanding, kind and polite!Thank you all ❤️

Nesrin Efraim
16:37 21 Jul 21

aiste plutuseviciute
14:45 21 Jul 21
My partner and I went there in March and since then my partners teeth is so sensitive, I emailed Aniko about this and she said Dr Amit is in on Thursday and will tell him to give a call ASAP when he is in next time, two weeks passed and no one contacted. Either Aniko forgot or the dr doesnt care enough to call and sort this matter. such waste of time, energy and money. dont recommend here.

Yasaman Kamali
21:21 15 Jul 21
Amazing staff, from Aleksandra to Dr.Rajan everyone is so kind, friendly, and very professional. They made me feel really comfortable and at ease with all my treatments. Best dental practice I've come across and I'm so glad I found them!! <3

ZEE - Zahra Said
16:32 08 Jul 21
Super friendly team. I went for teeth whitening and they were super helpful and gave lots of information. They really take their time for you and are very kind. In fall I'm going back for IPR and aligners.

Stephanie Geelen
14:06 05 Jul 21
The surgery is clean and modern, has onsite parking and is seconds away from a tube station.I go regularly for hygiene visits and had clear aligner treatment.I see Raj and he is the best dentist I know, gentle and thorough and I could not find a surgery that is more accommodating or cost effective. Would recommend to anyone and certainly would never go anywhere else. Thanks

giuseppe Amoroso
11:26 03 Jul 21
The clinic is so clean, and all the staff are so friendly! Would recommend!

It was my first time here. I loved it. Usually I am not so confident with the dentist. Here everyone is very friendly and professional. Absolutely amazing experience. I can recommend totally.

Mihaly Vincze
19:09 02 Jul 21
I was recommended by a friend to contact Coco Dental and I couldn't have found a better place to go. Dr Rajan is extremely friendly and professional. He explained very well the treatment I need. The staff, including Aniko, Daniela and Estera are friendly, kind and caring. Also the practice is well presented and clean. Definitely I'd recommend to any friend and I will certainly come back.

Lucia Butnaru
22:07 30 Jun 21
Fantastic dentil clinic. The staff were so caring, thorough and really helpful. Definitely recommend COCO Dental. Super friendly and a great dentist.

Alexandra Ford
20:13 30 Jun 21
I honestly cannot fault a single thing about Coco Dental. Caring and detailed staff who were always engaged, providing feedback and also more than happy to field my myriad of queries. Very happy to have become a patient of theirs and would highly recommend to others.P.S. incredibly convenient hours as well as parking being available if needed.

Nikhil Desai
11:59 29 Jun 21
Excellent experience with Dentist Rajan. Also fantastic staff Daniella and Anike. Very well supportive of there patients. Highly recommend the practice.

Preeti Chadha
13:25 21 Jun 21
Many thanks to Dr Amit and his team for looking after me. I look forward to seeing great improvements to my teeths. The clinic is very clean and comfortable, scheduled appointments were all on time. Thank you!

Wayne Chang
08:17 17 Jun 21
Friendly staff. Clean practice and very gentle professional care. I'm very happy with the services I got.

Ijem ONWUAMAEGBU
16:56 12 Jun 21
Mina was absolutely amazing she did my dental hygiene cleaning. She was very gentle and thorough she took the time to explain every step and gave me some good tips to keep my teeth and gums in good health. All the staff at Coco dental is always welcoming and nice, never had a bad experience here with any of my treatments 👍🏽

FZ Boujida
11:59 12 Jun 21
I needed to find a local dentist (after lockdown ended) to fix a damaged crown, and decided to try Coco Dental. I'm glad that I did as the service there is excellent and the staff are very helpful and professional. The dentist is always able to fix any dental problems and clearly explain exactly what needs to be done and what the options are. Now I would highly recommend Coco to anyone who needs treatment!Amjad.

Amazing team, highly professional , friendly staff. I would like to give 100 stars but 5 is the max. Thank you Coco Dental!!!

Szidi Dobroiu
10:55 04 Jun 21
So far, I had a great experience at Coco Dental; welcoming, friendly, accommodating and always ensuring I am comfortable. I will be returning very soon.

Zuzana Novysedlakova
20:40 02 Jun 21
Very satisfied with my experience here at Coco Dental. From the start, the team were professional and friendly. The treatment that I needed was completed to a high standard and everything went smoothly. The Perfect Smile Aligner treatment I had was successful and I love my new straight teeth. This is now my go to dentist, and I am very happy to have found them! I came to them by word of mouth, I recommend too! ~ AnaC

Highly professional, experienced and friendly team. They where great during and after my extraction. Best dentist in the area.

First of all, I wanna thank the entire staff at Coco Dental for everything. Super professional and friendly at the same time, the environment is always so peaceful and I would recommend their services to anyone interested in dental work. They completely transformed my smile and personally , I couldn't be any happier.

Darren Nana
21:15 31 May 21

Nikita Pandey
15:00 31 May 21
This dental clinic is my favourite clinic in the area. The treatment was painless and the staff was super friendly. I had an amazing experience 5/5

Jolanta Grabarczuk
11:35 31 May 21
I have been with Coco Dental since last year October and have never looked back . The receptionists are friendly and dentist /oral surgeon has done an amazing job with his procedures when it came to wisdom tooth extractions , fillings and cleanings . Very prompt and professional . I would highly recommend them . I was having trouble booking in with my old dentist and other dentist during lockdown but Coco dental attended to my concerns very quickly and urgently . They never shame you or make you feel bad . Very welcoming in my opinion. I will be going there again in a few days. I do wish that I had found them sooner 😁

This dental practice is overwhelmed with demand. They don't have the capacity to deal with their customers. For simple aligners, I have been waiting for over a month just to get a plan and they keep making promises which never happens. They have an ineffective system that will not help you if you are thinking of using one of their services. Seriously, look elsewhere as you'll be wasting your time here.

Shahenaz Ahmed
08:25 31 May 21
Excellent and thorough clean with Mina this afternoon, who is very friendly and spent plenty of time explaining better upkeep techniques at the end of the clean.

James Collington
14:44 29 May 21
Have seen Dr Rajan the other day, really happy. Been given whole future plan with all the information about my teeth condition. Place is really bright and clean, definitely recommend 💖


Solomon Moyosola
10:51 26 May 21
This is the best Dental Practice in London, honestly I am someone who has a lot of issues and bad luck with teeth but ever since I have visited them , they have dealt with all my dental problems so professionally and even on an emotional level when i was so sick of my condition , the dentist and the assistants would reassure me that this too shall pass and I will be fine, I highly recommend this place to anyone who wants accurate dental advice and a team who actually cares about your well being.

Conveniently located next to Colindale tube station. Very friendly and professional staff and service in a modern and relaxing dental practice. Would highly recommend and will certainly be visiting again. Many Thanks

Majid Fotuhi
22:50 18 May 21
Always a pleasure to go back there, warm place, professional people and always helpful in case of pain. The service is to a high standard and very good communication, I recommend COCO Dental from deep in my heart.

Mara Militaru
16:06 24 Apr 21
Staff is super friendly, always happy to try to help when they can. Very happy with the dental work. So pleased that I found this dental practice!! 🙂

Brenda Augustine
15:24 22 Apr 21

inese Logina
19:34 10 Apr 21
I received the best care at Coco Dental. My dentist is an absolute perfectionist and made me feel so comfortable. All the staff are super friendly. My dentist takes the time to make sure you're happy and goes above and beyond. Thank you everyone at Coco Dental! You have completely transformed my smile and I couldn't be happier.

Leah Arora
22:06 06 Apr 21
Great dentist and fantastic service! I had an issue with my night guard and they took new impressions without hesitation to ensure that it would fit correctly. I would highly recommend this dental practice.

Andrew Long
10:45 28 Mar 21
Extremely friendly and super professional. The best experience I've had at dental clinic so far (and have been to few). Highly recommended!

Martyna Bambina
15:58 26 Mar 21
Could not be more happy with my experience at COCO Dental. Amazing staff, great communication and excellent results!

Charlotte Mckinlay
20:59 25 Mar 21
Amazing service! I had such a nice experience with coco dental. Lovely team, Alaska and Aniko are so friendly,kind and helpful . They really make you feel like home and its always a pleasure to see them.😃I want to specifically thank Mr Manny for this professionalism, he is the best dentist! I've completed my "perfect smile aligners" with him and I am so happy and confident with my smile now! He is such a perfectionist and his work is outstanding!I am so glad for choosing this dentist . I really recommend Coco Dental ❤️

Anastasia Vasiliev
20:29 20 Mar 21
The best dentist ever ! Dr.Raj is one of the most friendliest medical professionals I've come across, and the Aleksa the receptionist is as equally friendly and hardworking. Couldn't have asked for better service plus my smile looks great.

Amazing service! I have now completed my "perfect smile aligners" treatment and couldn't be happier with the results. The all team is super helpful and attentive. Dr Raj is a very skilled and talented dentist and has given me the perfect smile. I couldn't be happier with the service I 100% recommend it!

Andreia Ture
13:46 09 Mar 21
What a brilliant service! I'm out of words how professional and friendly everyone is at COCO. Thank you so much, I absolutely love my new smile! Highly recommended!


Tasharn K Jones
18:54 16 Feb 21
Exactly what I want from a dentist - great service, informative and reassuring - and makes my teeth look great!

Owen Scarr
09:10 07 Feb 21
I've been coming to COCO for a good few years now. EXCELLENT DENTISTS! Dr Manny and Dr Rajan are super kind, professional and ethical dentists I have ever seen. I trust their advice completely and their work has always been outstanding. I finished with my general dental work ( etc fillings and extraction) and now can move on to have my cosmetic work; Clear Braces (called Perfect Smile Aligners, apparently this is their own brand ) and composite bonding after. Can't wait to get my perfect smile!I would also like to give credit to the staff, girls; Aniko and Aleksa- you are AMAZING! Thank you so much for constant support and friendly- welcomed environment! Highly recommend Coco dental. 6 stars!

Antonina Ivanova
21:37 02 Feb 21
5 Star treatment from the moment I booked. A friendly holistically minded dentist with great skills and sensitivity to the patients requirements., looked after me so well that I don't think I could not find better, and what a difference it was to previous visits to other dentists! A clean and friendly environment with superb equipment and lovely receptionists at the front desk. I left happily without any pain or concerns and have had no dental problems since. My teeth look and feel better than ever, and I no longer have any worries about my dental health. Furthermore, I highly recommend them and I can only say that if you need dental treatment, get the best... GO TO COCO!

The COCO Dental feels like home! The whole team is incredible warm, attentive and highly experienced. They all know your name, your preferences and are there to answer all your questions from the moment you call them. Quality service, affordable prices and extremely hygienic environment ( especially new Covid 19 precautions) made me completely at ease and comfortable! Would and have recommended to friends and family! Thank you so much COCO Team!

Svetlana B
14:52 27 Jan 21
Fantastic Service ! I had a brilliant and very quick, pain free treatment for a filling with Dr Rajan! Great team, every member of staff I dealt with was very friendly, carrying and professional! They all made me feel welcome. Highly recommend COCO Dental !

Aleksandra Sapkova
16:17 25 Jan 21
BEST dentist in town!I never been this happy to go to the dentist.If i could leave 6 stars i will.Thanks the coco team 🙂

I have visited Coco Dental a few times now and I must say - it is hard to find a nicer team than I have met there! Everyone is so helpful, attentive, hard working, professional and honest, everything was always clearly explained to me and I could really feel that they wanted the best outcome for me. I saw other reviews and I think they all confirm the same - great team, great care, thank you very much Coco Dental Team!

Aleksandra Oleinikova
22:55 13 Jan 21
Comfortably the most professional, pain free and welcoming dentist practice I have ever been to! Ask for Dr Amit or Aleksa to be guaranteed a world class service no matter what you require!6 stars out of 5!

Hassan Junaid
16:15 08 Jan 21
Going to the dentist when you have a fear of dentists and needles isn't often a particularly pleasant experience - until I started being seen at COCO dental. I couldn't even imagine a single fault or anything I wouldn't praise: the staff is phenomenal, so welcoming, kind and supportive. I've also never felt so at ease in the dentist chair, I genuinely felt like I received a 6 star service. The practice is incredibly clean and modern as well. Genuinely would recommend to anyone. Superb job!

Jessica Aloe
23:39 05 Jan 21
This is by far the best Dental Practice I have ever visited. The Staff are very welcoming and professional. The Dentist's advice was perfect and the outcome I am extremely pleased with. Completely COVID compliant and I would undoubtedly recommend without hesitation.Thank you to you all.

Natasha Burt
20:02 23 Dec 20
All the staff are friendly, and caring. Made my visit a pleasant experience. Very happy with the composite veneers, the results are amazing!

Ellen Tebb
15:34 16 Dec 20
If I could give more than 5 stars to the dentists at Coco Dental, I would gladly do it- because I had the best treatment there (implant with Dr Manni, re-root canal treatment with Dr Amit and aligners with Dr Rajan). All the team members have excellent knowledge and answered all my questions patiently (and there were a lot of them). The dentists will always discuss the dental plan and the costs with the patient, so there are no hidden expenses. Prices are affordable and you can pay in instalments, too.Aniko, the practice Manager, is always helpful and her communication with patients is flawless.If you need to see a dentist , Coco Dental will be the perfect choice for all your dental treatments.

Anca Munteanu
12:28 12 Dec 20
If I could leave 6 stars then I would.I cannot speak highly enough of the COCO dental team, fantastic service and amazing work at a super affordable price! Nobody particularly enjoys going to the dentist but I am happy to say I've found one I enjoy going to! Thank you so much! Keep up the good work!

Anthony East
22:16 10 Dec 20

Adam Al-Saffar
17:12 30 Nov 20
I had a hideous painful toothache in my molar and decided on Coco Dental because of the reviews. Altogether a great experience for a difficult tooth extraction- very professional all the way from Alex at reception to Dr Rajar. They made me comfortable, explained every step of the procedure as well as slotting me at very short notice. Glad to say the offending tooth is out and I would recommend them to anyone. Thanks so much evryone at CD. Amazing job!!

Adesola Bakare
17:26 21 Nov 20
There is a great team at Coco Dental - Dr Manny, Aleksa and Aniko.I had aligners and a box brace for my treatment, lockdown meant the process was extended by a further 4 months.Dr Manny and his team kept in touch with me throughout lockdown, they were very supportive and helpful and did everything they could to speed up the process. They went above and beyond what was required which I really appreciated.A very professional team and I highly recommend them.

I have my dentist since I was little in my own country, he became a friend, family, because I used to see him often cuz I'm very proud of my teeth.I used to work as an interpreter and I have seen so many dentistry's in London. And I promised myself I would never see a dentist here.Lately I got very sick, and I needed an emergency appointment. Found this place on Google far from my place, but it looked clean by the photos, and of course cheaper than any other that was near me.I am in wheelchair the staff that was working there on 2 Nov 2020 at 4:30 got out to help me to get in even though my bf was with me.The staff was so so friendly, made u feel so comfortable like home, they even make you caramel tea (so far I only seen rude receptionist rude dentists and rude assistants since moved to UK 2 years ago)But this place, OMG I have no words...I was seen by Dr Manmit Matharu... he said to call him Manny and he never acted like a doctor even tho he did incredible job, he was so so friendly so compassionate, i had to spend more time that it should because of my disease, he didn't mind staying after hours, chating like he was my best friend or family, while he was fixing my very problematic tooth. I didn't have the chance to meet the rest of the staff, but if you make an appointment ask for Manny he is AMAZING.Cheap pricesExtremely friendly staffIncredible jobDiscounts too.I HIGHLY RECOMMEND "COCO DENTAL"Because I am switching from my family dentist (wich is the only one that I see for 38 years) to Manny. (COCO Dental)

Djevaire Bartram (Jackie)
06:13 06 Nov 20
My experience has been an amazing one. The dentist was so professional gave me all the correct and honest advised needed for me to achieve what I wanted. Went that extra mile to complete the job to perfection. Highly recommend

Nabilas Nutririon Nabilas Nutrition
19:19 05 Nov 20
Really good service and very friendly staff. They are the best i can only recommend to everyone.😊 🙏

ADAM B HUNGARIAN DJ
12:07 24 Oct 20
Due to coronavirus my prior dentist had closed down however, after multiple attempts to find another dentist I finally found COCO dentist who graciously welcomed me into their clinic. Dr Shah was a lifesaver he did an amazing job on my filling unlike any other dentist I have visited before. The whole team went the extra mile to help me with my treatment. I highly recommend the surgery to anyone from the experience I've had.Big thank you to the fabulous team at COCO!

Neha Bheekha
17:07 16 Oct 20
I had to visit this clinic during this difficult time. I would like to leave the best possible feedback on how high-end care and protection is! I felt safe and very satisfied.I want to recommend this clinic! professional doctor and high-class care!

Neringa Gireniene
13:49 15 Oct 20
Professionalism, quality, super customer service.

Militaru Mara
20:22 13 Oct 20

A great place to go for veneers, very expertly done. Super staff and very keen prices.I would highly recommend them.

Sandy Salmonese
19:28 09 Oct 20
Really good service and friendly staff. Highly recommend them and quick to respond

I've never been to a dentist who would treat me like that... I've never been to a dentist who cares so much about me that is! I love all the people who work there. Super friendly people who makes you feel good in there (who would think you can feel good while sitting on that bloody dentist chair??!!) Aniko is brilliant and always helpful and always trying to fit me in according to my busy work schedule. Aleksa (she's a dentist assistant I think) very welcoming, very helpful as well. Dr Rajan and the second doctor (feel bad I dint remember his name :/) who took care of me are brilliant! I've been always scared of dentist, terrified!! My hurtbeat rise to 200/300 every time I only think of getting on a dentist's chair. But not anymore! Found the coco and I'm not scared anymore. They are my locals, I found them "by accident" as I was in massive pain and needed urgent help. They are ready to help whenever you need it! Had a root canal treatment (which occurred to be one of those complicated ones.. As everything in my life really) and dentists were super helpful, treatment was less painful than I would ever imagine. Really really highly recommend the clinic!!

Agata Pstras
21:35 19 Sep 20
Excellent experience, Friendly staff and dentist. Really feel the care without the normal fear of attending dentist appointments.

Great place! Aniko was really helpful in explaining and booking the appointment, and Dr Rajan was thoughtful, considerate and came up with a good treatment plan. He had great before and after images and I'm looking forward to having composite veneers, bonding and an onlay done soon. Thank you Coco Dental team for also being great with the covid measures too.

I'd been in pain for over a week and was instantly reassured after speaking with Aniko over the phone (who was able to accommodate my schedule) and then seeing Dr. Amit and Aleksa.For top class treatment, a thorough explanation of what is happening during the procedure and an over all friendly service, no one beats COCO Dental. Highly recommend!

Mandekh Hussein
12:51 04 Sep 20
Could not praise Dr Manny and the team enough. They managed to fit me in at last minute and attended to me in a professional and compassionate manner. Special thanks to Dr Rajan and Aniko, as their kindness and patience puts you at ease. Highly recommend this practice!

Doris Llumigusin
12:28 04 Sep 20

nivedita chaudhary
10:11 01 Sep 20
My first root canal treatment and Dr. Rajan and team provided excellent work.

Amir Darwish
15:46 21 Aug 20
I never thought I'd give a 5 star to having my tooth pulled out, but the staff at Coco Dental were so great. They fitted me in late in the evening, and I'm sure I kept them later than they were suppose to stay. And throughout, they explain my options, the why behind it and the after care super clearly. I felt very comfortable in their care. Especially as this was my first treatment at Coco. Will definitely be back!

Mo Bashagha
10:07 15 Aug 20
Brilliant service from Dr Rajan and the team at coco dental. First time I have had a tooth extraction and it was a painless procedure, and they went through everything thoroughly. Thanks guys and keep up the good work.

Naveed Ali
18:04 29 Jul 20
I've been visiting this surgery for a couple of years now and would highly recommend them. The staff (dentist, hygienist, receptionist) are friendly, patient and efficient.

Jasmin Leitner
15:23 29 Jul 20
Had a wonderful experience at the coco dental surgery,Dr.Rajan was so patient and polite and very knowledgeable and professional and would also like to add that the receptionists where very welcoming.Made me feel at ease and I would recommend this dental surgery 100%Kulwinder.

Ramandeep Sohal
22:24 23 Jul 20
The most amazing dental practice, I always have such a lovely experience here from the customer service to the quality of treatment. Highly recommend!


hubert Horbaczonek
18:53 23 Jul 20
Came for regular check up, xrays and filling - overall friendly and efficient service. Staff always helpful, knowledgable and accommodating.

Nadia Jacob
20:33 17 Jul 20
Oh dear, where do I begin? After a terrible experience at another clinic my sister referred me to Coco Dental . Such patience ,care and i didnt feel a thing ! I mean not a thing can you believe? For a wisdom tooth extraction???? Well that's right I was so frightened but they made me feel so relaxed and comfortable. I'd advise anyone to go and make them your clinic!!! You won't regret😊

bubbly champange
20:37 16 Jul 20
COCO Dental is the best dental Surgery I have ever experienced. I am an extremely nervous patient, but the dentist, dental nurse and Aniko at the reception made me feel comfortable an at ease. COCO dental is an outstanding dental practice, very profefessional and friendly. I would highly recommend it to my family, friends and colleagues. Thank you COCO Dental.

Cannot fault the service I received from Dr Rajan and the lovely reception staff, they had no trouble in emailing me when I had questions and welcoming me with a smile everytime I visited them. I had a Perfect Smile Aligner fitted as I was self conscious about a few of my teeth, the process throughout was brilliant I travelled from Kent every few months to get new aligners and I wouldn't have chose to go anywhere else. Very reasonable prices, clean and professional dentist and lovely staff. Thankyou CoCo Dental for my perfect new smile!

Natasha Romagnosi
09:18 11 Jun 20
I'm really sorry this review is overdue, people are quick to criticize and never praise a good service when they get it so this time I have to give praise where praise is due. After a number of really bad experiences with dishonest and even abusive cosmetic dentists, the experience with coco dental helps me to forget them! I had 2 composite veneers put in my front teeth a few months ago and I have to say they did an excellent job, they were very professional, honest and polite throughout, the procedure was very comfortable all the way through, they did all the right things I didn't suffer any pain or discomfort. they very delicately put did the veneers with precision and they did a really good job they look great and they're still going strong, it's now up to me to look after them! I recommend them highly! Thank you so much for a great service!

Sanjay Patel
15:03 05 Apr 20
I recently went for a cosmetic dental consultation as I have a few things I don't like about my teeth. All the staff were really friendly and the dentist went through all my options and didn't make me feel under any pressure whatsoever to go ahead with booking in any treatment. A lot of dentists seem to be in the business of trying to make as much money as possible (I went to another dentist who quoted twice as much and felt more like a sales pitch!) but it doesn't seem to be the case here and I am more than happy to go back for treatment.

Rachy 9012
14:39 15 Mar 20
very helpful staff. affordable prices. highly recommended!

Asena Atilla
21:15 28 Jan 20

Yusuf Durmaz
11:04 23 Jan 20
Very nice people. Very good price, highly recommend.absolutely pain free professional people.

Professional,friendly and with very good prices compare with others. Def recomand .

Sergiu Muntean
03:03 09 Nov 19
We visited with our little girl...I just wana say it was amazing experience...dr Mani was superb explain everything and made us comfortable..diffintly recommend coco dentel ...superb experience..thanks and we have booked appoiment for us to be seen too ...5stat

A k Habibi
11:57 07 Nov 19
Look, I hate the dentist, most of us do. That being said, this was the best dentist experience I've had. From a quick squeeze in emergency booking to taking the time to understand my situation and show consideration in presenting the options, to a laser-like focus and top job done throughout.My now go-to dentist.A huge thanks to the team.

Friendly and helpful staff , available to give you professional advice to any question. The environment is also very clean and tidy and prices affordable.

Giulia Rossetto
15:16 22 Oct 19
Just had composite veneers done recently and would like to say that coco dental has provided me excellent service and I'm very happy with the results 😀

Best dental treatment I've received yet.

FazeSouthLDN
12:12 12 Aug 19
I don't normally write reviews but they were fantastic, such professional service and my composite veneer looks amazing! 10/10

Megan Neveling
21:39 24 Jun 19
Very friendly and relaxing dentist with excellent explanation of process. Would definitely recommend

This is the most friendly caring dental practice I've ever been to, they go above and beyond . My Daughter had a phobia of dentists they where so good with her , we travelled from Portsmouth to see Rajan . First time in a long time have I seen my daughter with a confident smile , I cant thank them enough , and now we will only be visiting this practice . I cant reccomend them enough every staff member is so friendly and nice .

Claire Cheeseman
21:50 16 Apr 19
I'm currently having aligner treatment and I can't wait to see the finished results. I suffer with anxiety and I was nervous to go to the dentist.. But the staff are so Friendly and professional it really eased my nerves.I'm excited to see my smile improve! Thank you COCO Dental 🙂

Shannon Rose Renee
11:36 24 Mar 19