Colindale's No.1 General & Cosmetic Dentists
Cosmetic Dentist in Colindale
Coco Dental is a friendly dental practice serving patients from the surrounding areas of Colindale.
NATIONAL LOCKDOWN ANNOUNCEMENT 4th January 2021
Prime Minister Boris Johnson announced another national lockdown due to the rising number of cases of Covid-19.
COCO Dental will still be open. There are no restrictions with regards to medical treatment and you are actively encouraged to keep your appointments. At COCO Dental we have all the necessary Personal Protective Equipment (PPE) and will continue to follow our high standards in cross infection control.
IMPORTANT COVID-19 UPDATE - WE ARE NOW OPEN
Mondays: 10am-7pm
Tuesdays: 11am-8pm
Wednesdays: 10am-7pm
Thursdays: 11am-8pm
Fridays: 10am-7pm
Saturdays: 9am-3pm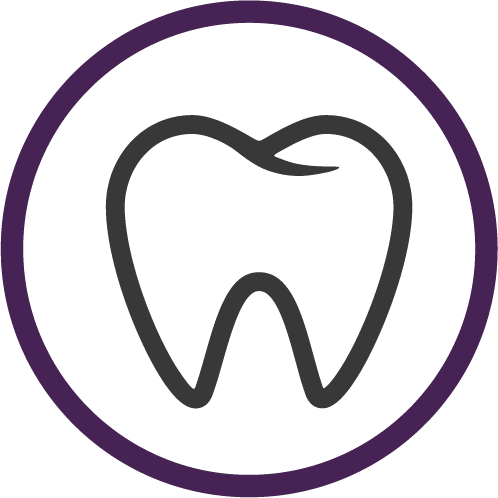 Dental care for you & your family
COCO Dental warmly welcomes you and your family. Our friendly team will be happy to answer any of your questions and talk to you about our range of general and cosmetic treatments.
For your convenience we offer appointments on Saturdays and late nights on Tuesdays and Thursdays.
Dental Implants
Don't let missing teeth ruin your life. Dental implants will permanently replace failing teeth and gaps with natural looking teeth, allowing you to eat, talk and socialise with confidence.
Cosmetic Treatments
Improve the appearance of your teeth or fix a specific issue. Our range of cosmetic treatments will affordably and painlessly update your look. Popular treatments include teeth whitening and veneers.
Teeth Straightening
If you have crooked or protruding teeth, we have a variety of fixed and removable dental braces which will correct your teeth quickly, comfortably and discreetly. 
Whether you're looking to join a new dental practice, or you're visiting for a specific treatment, we look forward to welcoming you.
We offer a full range of private dental services including general dentistry, hygiene, cosmetic and emergency appointments.
Our mission is to get to know you and your family. If you're looking for a general check-up, our friendly team of dentists will take good care of you. In working with you, we aim to prevent problems arising in the future and help you to maintain healthy teeth for life.
If you're looking to transform your smile or correct a problem with your teeth, then rest assured we can help. Our expert staff can talk through the different options and give advice on which course of treatment would work best for you.
Friendly, professional and welcoming team

Flexible appointment times

Interest Free Finance to help spread the cost
Advanced technology giving you the most updated form of treatment available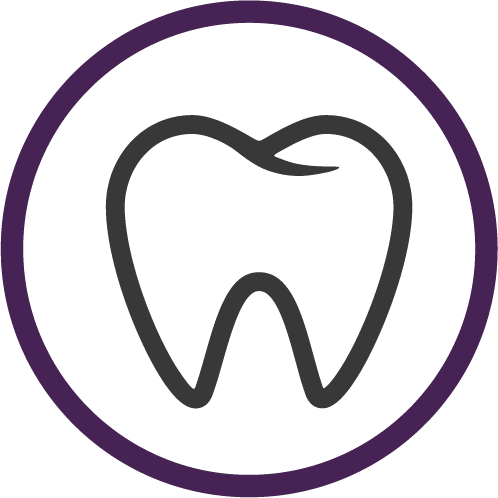 Dr Amit is very nice, he explains things properly, very friendly and helpful, defo recommend him . Clean clinic, and friendly staffs 🙂

Yasaman Kamali
21:13 13 Feb 21
Exactly what I want from a dentist - great service, informative and reassuring - and makes my teeth look great!

Owen Scarr
09:10 07 Feb 21
I've been coming to COCO for a good few years now. EXCELLENT DENTISTS! Dr Manny and Dr Rajan are super kind, professional and ethical dentists I have ever seen. I trust their advice completely and their work has always been outstanding. I finished with my general dental work ( etc fillings and extraction) and now can move on to have my cosmetic work; Clear Braces (called Perfect Smile Aligners, apparently this is their own brand ) and composite bonding after. Can't wait to get my perfect smile!I would also like to give credit to the staff, girls; Aniko and Aleksa- you are AMAZING! Thank you so much for constant support and friendly- welcomed environment! Highly recommend Coco dental. 6 stars!

Antonina Ivanova
21:37 02 Feb 21
5 Star treatment from the moment I booked. A friendly holistically minded dentist with great skills and sensitivity to the patients requirements., looked after me so well that I don't think I could not find better, and what a difference it was to previous visits to other dentists! A clean and friendly environment with superb equipment and lovely receptionists at the front desk. I left happily without any pain or concerns and have had no dental problems since. My teeth look and feel better than ever, and I no longer have any worries about my dental health. Furthermore, I highly recommend them and I can only say that if you need dental treatment, get the best... GO TO COCO!

The COCO Dental feels like home! The whole team is incredible warm, attentive and highly experienced. They all know your name, your preferences and are there to answer all your questions from the moment you call them. Quality service, affordable prices and extremely hygienic environment ( especially new Covid 19 precautions) made me completely at ease and comfortable! Would and have recommended to friends and family! Thank you so much COCO Team!

Svetlana B
14:52 27 Jan 21
Fantastic Service ! I had a brilliant and very quick, pain free treatment for a filling with Dr Rajan! Great team, every member of staff I dealt with was very friendly, carrying and professional! They all made me feel welcome. Highly recommend COCO Dental !

Aleksandra Sapkova
16:17 25 Jan 21
BEST dentist in town!I never been this happy to go to the dentist.If i could leave 6 stars i will.Thanks the coco team 🙂

I have visited Coco Dental a few times now and I must say - it is hard to find a nicer team than I have met there! Everyone is so helpful, attentive, hard working, professional and honest, everything was always clearly explained to me and I could really feel that they wanted the best outcome for me. I saw other reviews and I think they all confirm the same - great team, great care, thank you very much Coco Dental Team!

Aleksandra Oleinikova
22:55 13 Jan 21
Comfortably the most professional, pain free and welcoming dentist practice I have ever been to! Ask for Dr Amit or Aleksa to be guaranteed a world class service no matter what you require!6 stars out of 5!

Hassan Junaid
16:15 08 Jan 21
Going to the dentist when you have a fear of dentists and needles isn't often a particularly pleasant experience - until I started being seen at COCO dental. I couldn't even imagine a single fault or anything I wouldn't praise: the staff is phenomenal, so welcoming, kind and supportive. I've also never felt so at ease in the dentist chair, I genuinely felt like I received a 6 star service. The practice is incredibly clean and modern as well. Genuinely would recommend to anyone. Superb job!

Jessica Aloe
23:39 05 Jan 21
This is by far the best Dental Practice I have ever visited. The Staff are very welcoming and professional. The Dentist's advice was perfect and the outcome I am extremely pleased with. Completely COVID compliant and I would undoubtedly recommend without hesitation.Thank you to you all.

Natasha Burt
20:02 23 Dec 20
All the staff are friendly, and caring. Made my visit a pleasant experience. Very happy with the composite veneers, the results are amazing!

Ellen Tebb
15:34 16 Dec 20
If I could give more than 5 stars to the dentists at Coco Dental, I would gladly do it- because I had the best treatment there (implant with Dr Manni, re-root canal treatment with Dr Amit and aligners with Dr Rajan). All the team members have excellent knowledge and answered all my questions patiently (and there were a lot of them). The dentists will always discuss the dental plan and the costs with the patient, so there are no hidden expenses. Prices are affordable and you can pay in instalments, too.Aniko, the practice Manager, is always helpful and her communication with patients is flawless.If you need to see a dentist , Coco Dental will be the perfect choice for all your dental treatments.

Anca Munteanu
12:28 12 Dec 20
If I could leave 6 stars then I would.I cannot speak highly enough of the COCO dental team, fantastic service and amazing work at a super affordable price! Nobody particularly enjoys going to the dentist but I am happy to say I've found one I enjoy going to! Thank you so much! Keep up the good work!

Anthony East
22:16 10 Dec 20

Adam Al-Saffar
17:12 30 Nov 20
I had a hideous painful toothache in my molar and decided on Coco Dental because of the reviews. Altogether a great experience for a difficult tooth extraction- very professional all the way from Alex at reception to Dr Rajar. They made me comfortable, explained every step of the procedure as well as slotting me at very short notice. Glad to say the offending tooth is out and I would recommend them to anyone. Thanks so much evryone at CD. Amazing job!!

Adesola Bakare
17:26 21 Nov 20
There is a great team at Coco Dental - Dr Manny, Aleksa and Aniko.I had aligners and a box brace for my treatment, lockdown meant the process was extended by a further 4 months.Dr Manny and his team kept in touch with me throughout lockdown, they were very supportive and helpful and did everything they could to speed up the process. They went above and beyond what was required which I really appreciated.A very professional team and I highly recommend them.

Reena Maan
09:40 08 Nov 20
I have my dentist since I was little in my own country, he became a friend, family, because I used to see him often cuz I'm very proud of my teeth.I used to work as an interpreter and I have seen so many dentistry's in London. And I promised myself I would never see a dentist here.Lately I got very sick, and I needed an emergency appointment. Found this place on Google far from my place, but it looked clean by the photos, and of course cheaper than any other that was near me.I am in wheelchair the staff that was working there on 2 Nov 2020 at 4:30 got out to help me to get in even though my bf was with me.The staff was so so friendly, made u feel so comfortable like home, they even make you caramel tea (so far I only seen rude receptionist rude dentists and rude assistants since moved to UK 2 years ago)But this place, OMG I have no words...I was seen by Dr Manmit Matharu... he said to call him Manny and he never acted like a doctor even tho he did incredible job, he was so so friendly so compassionate, i had to spend more time that it should because of my disease, he didn't mind staying after hours, chating like he was my best friend or family, while he was fixing my very problematic tooth. I didn't have the chance to meet the rest of the staff, but if you make an appointment ask for Manny he is AMAZING.Cheap pricesExtremely friendly staffIncredible jobDiscounts too.I HIGHLY RECOMMEND "COCO DENTAL"Because I am switching from my family dentist (wich is the only one that I see for 38 years) to Manny. (COCO Dental)

Djevaire Bartram
06:13 06 Nov 20
My experience has been an amazing one. The dentist was so professional gave me all the correct and honest advised needed for me to achieve what I wanted. Went that extra mile to complete the job to perfection. Highly recommend

Yousefs Channel Yousef channel
19:19 05 Nov 20
Really good service and very friendly staff. They are the best i can only recommend to everyone.😊 🙏

ADAM B HUNGARIAN DJ
12:07 24 Oct 20
Due to coronavirus my prior dentist had closed down however, after multiple attempts to find another dentist I finally found COCO dentist who graciously welcomed me into their clinic. Dr Shah was a lifesaver he did an amazing job on my filling unlike any other dentist I have visited before. The whole team went the extra mile to help me with my treatment. I highly recommend the surgery to anyone from the experience I've had.Big thank you to the fabulous team at COCO!

Neha Bheekha
17:07 16 Oct 20
I had to visit this clinic during this difficult time. I would like to leave the best possible feedback on how high-end care and protection is! I felt safe and very satisfied.I want to recommend this clinic! professional doctor and high-class care!

Neringa Gireniene
13:49 15 Oct 20
Professionalism, quality, super customer service.

Militaru Mara
20:22 13 Oct 20

A great place to go for veneers, very expertly done. Super staff and very keen prices.I would highly recommend them.

Sandy Salmonese
19:28 09 Oct 20
Really good service and friendly staff. Highly recommend them and quick to respond

I've never been to a dentist who would treat me like that... I've never been to a dentist who cares so much about me that is! I love all the people who work there. Super friendly people who makes you feel good in there (who would think you can feel good while sitting on that bloody dentist chair??!!) Aniko is brilliant and always helpful and always trying to fit me in according to my busy work schedule. Aleksa (she's a dentist assistant I think) very welcoming, very helpful as well. Dr Rajan and the second doctor (feel bad I dint remember his name :/) who took care of me are brilliant! I've been always scared of dentist, terrified!! My hurtbeat rise to 200/300 every time I only think of getting on a dentist's chair. But not anymore! Found the coco and I'm not scared anymore. They are my locals, I found them "by accident" as I was in massive pain and needed urgent help. They are ready to help whenever you need it! Had a root canal treatment (which occurred to be one of those complicated ones.. As everything in my life really) and dentists were super helpful, treatment was less painful than I would ever imagine. Really really highly recommend the clinic!!

Agata Pstras
21:35 19 Sep 20
Excellent experience, Friendly staff and dentist. Really feel the care without the normal fear of attending dentist appointments.

Great place! Aniko was really helpful in explaining and booking the appointment, and Dr Rajan was thoughtful, considerate and came up with a good treatment plan. He had great before and after images and I'm looking forward to having composite veneers, bonding and an onlay done soon. Thank you Coco Dental team for also being great with the covid measures too.

I'd been in pain for over a week and was instantly reassured after speaking with Aniko over the phone (who was able to accommodate my schedule) and then seeing Dr. Amit and Aleksa.For top class treatment, a thorough explanation of what is happening during the procedure and an over all friendly service, no one beats COCO Dental. Highly recommend!

Mandekh Hussein
12:51 04 Sep 20
Could not praise Dr Manny and the team enough. They managed to fit me in at last minute and attended to me in a professional and compassionate manner. Special thanks to Dr Rajan and Aniko, as their kindness and patience puts you at ease. Highly recommend this practice!

Doris Llumigusin
12:28 04 Sep 20

nivedita chaudhary
10:11 01 Sep 20
My first root canal treatment and Dr. Rajan and team provided excellent work.

Amir Darwish
15:46 21 Aug 20
I never thought I'd give a 5 star to having my tooth pulled out, but the staff at Coco Dental were so great. They fitted me in late in the evening, and I'm sure I kept them later than they were suppose to stay. And throughout, they explain my options, the why behind it and the after care super clearly. I felt very comfortable in their care. Especially as this was my first treatment at Coco. Will definitely be back!

Mo Bashagha
10:07 15 Aug 20
Brilliant service from Dr Rajan and the team at coco dental. First time I have had a tooth extraction and it was a painless procedure, and they went through everything thoroughly. Thanks guys and keep up the good work.

Naveed Ali
18:04 29 Jul 20
I've been visiting this surgery for a couple of years now and would highly recommend them. The staff (dentist, hygienist, receptionist) are friendly, patient and efficient.

Jasmin Leitner
15:23 29 Jul 20
Had a wonderful experience at the coco dental surgery,Dr.Rajan was so patient and polite and very knowledgeable and professional and would also like to add that the receptionists where very welcoming.Made me feel at ease and I would recommend this dental surgery 100%Kulwinder.

Ramandeep Sohal
22:24 23 Jul 20
The most amazing dental practice, I always have such a lovely experience here from the customer service to the quality of treatment. Highly recommend!


hubert Horbaczonek
18:53 23 Jul 20
Came for regular check up, xrays and filling - overall friendly and efficient service. Staff always helpful, knowledgable and accommodating.

Nadia Jacob
20:33 17 Jul 20
Oh dear, where do I begin? After a terrible experience at another clinic my sister referred me to Coco Dental . Such patience ,care and i didnt feel a thing ! I mean not a thing can you believe? For a wisdom tooth extraction???? Well that's right I was so frightened but they made me feel so relaxed and comfortable. I'd advise anyone to go and make them your clinic!!! You won't regret😊

bubbly champange
20:37 16 Jul 20
COCO Dental is the best dental Surgery I have ever experienced. I am an extremely nervous patient, but the dentist, dental nurse and Aniko at the reception made me feel comfortable an at ease. COCO dental is an outstanding dental practice, very profefessional and friendly. I would highly recommend it to my family, friends and colleagues. Thank you COCO Dental.

Cannot fault the service I received from Dr Rajan and the lovely reception staff, they had no trouble in emailing me when I had questions and welcoming me with a smile everytime I visited them. I had a Perfect Smile Aligner fitted as I was self conscious about a few of my teeth, the process throughout was brilliant I travelled from Kent every few months to get new aligners and I wouldn't have chose to go anywhere else. Very reasonable prices, clean and professional dentist and lovely staff. Thankyou CoCo Dental for my perfect new smile!

Natasha Romagnosi
09:18 11 Jun 20
I'm really sorry this review is overdue, people are quick to criticize and never praise a good service when they get it so this time I have to give praise where praise is due. After a number of really bad experiences with dishonest and even abusive cosmetic dentists, the experience with coco dental helps me to forget them! I had 2 composite veneers put in my front teeth a few months ago and I have to say they did an excellent job, they were very professional, honest and polite throughout, the procedure was very comfortable all the way through, they did all the right things I didn't suffer any pain or discomfort. they very delicately put did the veneers with precision and they did a really good job they look great and they're still going strong, it's now up to me to look after them! I recommend them highly! Thank you so much for a great service!

Sanjay Patel
15:03 05 Apr 20

Viktoriia Slaikovskaia
15:37 17 Mar 20
I recently went for a cosmetic dental consultation as I have a few things I don't like about my teeth. All the staff were really friendly and the dentist went through all my options and didn't make me feel under any pressure whatsoever to go ahead with booking in any treatment. A lot of dentists seem to be in the business of trying to make as much money as possible (I went to another dentist who quoted twice as much and felt more like a sales pitch!) but it doesn't seem to be the case here and I am more than happy to go back for treatment.

Rachy 9012
14:39 15 Mar 20
very helpful staff. affordable prices. highly recommended!

Asena Atilla
21:15 28 Jan 20

Yusuf Durmaz
11:04 23 Jan 20
Very nice people. Very good price, highly recommend.absolutely pain free professional people.

Professional,friendly and with very good prices compare with others. Def recomand .

Sergiu Muntean
03:03 09 Nov 19
We visited with our little girl...I just wana say it was amazing experience...dr Mani was superb explain everything and made us comfortable..diffintly recommend coco dentel ...superb experience..thanks and we have booked appoiment for us to be seen too ...5stat

A k Habibi
11:57 07 Nov 19
Look, I hate the dentist, most of us do. That being said, this was the best dentist experience I've had. From a quick squeeze in emergency booking to taking the time to understand my situation and show consideration in presenting the options, to a laser-like focus and top job done throughout.My now go-to dentist.A huge thanks to the team.

Friendly and helpful staff , available to give you professional advice to any question. The environment is also very clean and tidy and prices affordable.

Giulia Rossetto
15:16 22 Oct 19
Just had composite veneers done recently and would like to say that coco dental has provided me excellent service and I'm very happy with the results 😀

Best dental treatment I've received yet.

Bryan Hedman
12:12 12 Aug 19
I don't normally write reviews but they were fantastic, such professional service and my composite veneer looks amazing! 10/10

Megan Neveling
21:39 24 Jun 19
Very friendly and relaxing dentist with excellent explanation of process. Would definitely recommend

This is the most friendly caring dental practice I've ever been to, they go above and beyond . My Daughter had a phobia of dentists they where so good with her , we travelled from Portsmouth to see Rajan . First time in a long time have I seen my daughter with a confident smile , I cant thank them enough , and now we will only be visiting this practice . I cant reccomend them enough every staff member is so friendly and nice .

Claire Cheeseman
21:50 16 Apr 19
I'm currently having aligner treatment and I can't wait to see the finished results. I suffer with anxiety and I was nervous to go to the dentist.. But the staff are so Friendly and professional it really eased my nerves.I'm excited to see my smile improve! Thank you COCO Dental 🙂

shannon porter
11:36 24 Mar 19
By far the best dental surgery I have ever experienced. Aniko at the front desk is very friendly and helpful, always very good at communicating via both email and telephone whenever I get into contact. Dr. Rajan is what I would call a highly skilled craftsman in the dental industry, he made my teeth look perfect in just one session with bonding. I am so happy with the result. The prices of the surgery are far more reasonable than many others in London. I can't recommend this Dental practice enough.

I had a very pleasent experience at Coco Dental. Very friendly and professional staff, affordable prices and welcoming atmosphere. I highly recommend them to those who needs a good dentist and supportive attitude.👍

Coco Dental were able to offer me a same day emergency appointment which I was very pleased with. I found all the staff to be friendly, professional and polite. Have already booked in to see them again. Thank you 😬

Gurmukh Panesar
13:08 13 Dec 18

Gisele aparecida
15:21 05 Nov 18

Joanna Dorobisz
16:45 01 Nov 18

Anoushka Khorramian-Pour
06:24 26 Oct 18
Just had a root extraction and the whole procedure was very smooth and painless due to the professional and friendly environment that the operation took place in. The staff is very amiable and the dentist is gentle when dealing with my teeth and has a lot of advice on how to take care of my dental health. I would highly this dental practice recommend to anyone that is looking for a very pleasant and smooth experience at a dentist.

Daniel Pawlak
16:17 06 Oct 18
I know it's odd. Evaluating a dental procedure seems somewhat masochistic. Like 10 out of 10 for a thoroughly sterling and enjoyable hematoma.I had four composite veneers booked and paid for. Myself and my enormous vanity have been lamenting my smoke and coffee stained teeth for years. I'll get to the point. This practice is exemplary. From the moment you call they are welcoming, informative, attentive and customer focussed. My dentist took time to talk me through my options, the procedure, and spent as much time on assuring my wellbeing as giving me an incredible smile. The attention to detail was outstanding, ensuring his work was as perfect as it could be. Absolutely no pain, just the very exemplar of professionalism.I've taken to randomly smiling at strangers. Should I avoid police involvement, I'm booking back in for more.

John Jacobs
18:19 04 Oct 18
Ii was a great experience from the beginning. Lots of reminders, almost no waiting time and everyone was so nice. I put 4 stars only, because I am not sure what the outcome will be. My next appointment will be in 3 months time, so I will be able to give a final rate to Coco.

Good service as a first timer at the practice- will be using again!

Lorin D'Costa
23:20 21 Sep 18
Amazing great service and prices

Makeda Simpson
12:24 18 Sep 18
Coco Dental lives up to my expectations of a private practice. I started my treatment 8 months ago for Perfect Smile Aligner, similar to Invisalign. During my several visits I have felt that Aniko at reception in particular has been very professional. I have been able book, cancel and reschedule my appointments very quickly. Aniko is very organized friendly at all times.I have a busy life so I am able to email and receive a response very quickly. The text message reminder is great. Raj my dentists is very informative and makes me feel at ease. I would recommend this dentist.

The Coco dental clinic is conveniently located for residents in the nearby developments. The staff were very welcoming and the service was excellent for a very reasonable price.

Beverley Rebello
19:09 13 Aug 18
Aniko and Raj were amazing helping and giving me all the options with an informed decision. I couldn't be happier with the outcome, i literally cannot stop smiling 😁


Ashley Thomas
19:11 26 Jul 18
My mouth doesn't hurt anymore 🙂

Obaid Ur Rehman
10:45 25 Jul 18
Very professional and polite staff , i was welcomed from the entrance to the medical chair, i had a problem with a mass and a heavy pain , i was treated urgently of dentists with their sensitive hands , i did not feel anything and they made my beutiful days after a week of anguish , lovley to see you next time great COCO Dental Staff and many thanks . And very good prices 👍😀

Armand Enciu
18:18 06 Jul 18

Great people, very friendly and top service. Highly recommend 👍

Chris Aoun
10:13 26 May 18
A fantastic practice with amazing service. I hadn't been to the dentist in years but they really put you at ease and are so friendly throughout, especially at reception. The quality of the work is also excellent, they do their best to make sure you don't feel pain and theyre completely transparent with the information they give. Would wholeheartedly recommend!

Ajay Gokani
15:58 24 May 18
Great service and experience, staff and dentist were so lovely and comforting! Felt relaxed and at ease the whole time 🙂

Emily King
09:47 23 May 18

Petra Stevander
12:25 21 May 18
This was the best dental treatment I've ever had and I would know. I've had bad teeth for years and they haven't been completely up to scratch and cared more about their own time and not the time of the patient and being there for them when they need them. That's not the case wtih Dr Rajan Doal, he was very patient and listened and when he did my extraction, I had no complications whatsoever!!! He also laid out a very realistic plan for me to get my smile back with all the costs and options in full. His receptionist, Aniko was very helpful and kind, unlike other dental surgeries I've attended in Essex. Just good customer service and good treatment. That's missing today and you would be well looked after with COCO dental in Colindale, London. I'm actually looking forward to my next appointment and finally getting a smile again!

Jefferson King
17:41 14 May 18
Was a lovely experience. Aniko the receptionist has a great attitude to answer every question and help the patients to feel the most comfortable as its possible. I got my appointment for 3 days not like other dentists with 2 weeks waiting time. Before the threatment I asked the price about and was absolutely correct, other place I've got a double price offer. The doctor was very polite and helpful to fix my problem and did exactly what we were discussed first with a really friendly manner. I didn't felt it was a rush in time so the whole procedure was really relaxed. I was very happy with all the service what I got and I will go back for sure!

Ramóna Kiss
17:55 09 May 18
I remember being in so much pain and ringing COCO Dental (which I found on the Internet), and Aniko's voice and advice were so reassuring. She patiently answered my questions and talked me through processes. I visited the same day and felt even more welcome. Dr. Raj was calm and reassuring. He made sure I was as comfortable as possible and answered all my questions. It was a lovely pain-free experience. I left there with a huge smile and told all my friends about it. Great customer care. Reasonable prices. Oh and a clean environment too! A very happy patient! COCO Dental, keep up the 5-Star work! : )

Vivienne GodChaser
19:22 08 May 18
Avoided going to the dentist for years but instantly felt comfortable at this practice. Really friendly staff and the treatment was perfect. Definitely would recommend.

Najma Hassan
07:48 29 Apr 18
Going to the dentist, let alone switching to a new clinic, is a stressful thing, but the risk was worth it. From personal approach to competitive prices, this dental practice does a great job ensuring that your experience is smooth and pain-free. Definitely not a place where you feel like you are a production-line patient. Many thanks to the great team!

Alexandra King
18:23 21 Apr 18
Has to be the first pain free tooth cleaning and polishing service I have ever had. Very professional, calm and not once did the dentist try to persuade me to have other treatments done which might not always be necessary. I have found other dental clinics try and get you to have extras or add ons *tut tut*

Damilola Akanbi
20:18 09 Apr 18
Great service...friendly and professional staff...very happyx!

Arijit Ray
15:28 08 Apr 18

Wang Kin Chow
09:15 01 Mar 18
A huge thank you to Dr Raj for the exceptional dental treatment and care during my visit to the practice on the weekend. My husband chose this practice because of the reviews and I can honestly say that I was impressed from the moment I walked through the door and was greeted by the lovely Aniko (receptionist/treatment co-ordinator) to the fantastic dental routine check-up and hygiene treatment I received from Dr Raj. Dr Raj is a friendly and calm Dentist, who explained the results of my x-rays and ensured that I was comfortable at each step of the treatment process. I would definitely recommend this 5* practice to everyone as the team at the practice are very professional, the treatment was pain free and it's very good value for money. : )

Had to visit due to pain in one of my molar's. A complicated case but my options were very well explained. Dentist is very Profesional and skilled in his work. Would definitely recommend as my treatment was pain free and it worked

Very friendly service and professional dentist!Highly recommended.Aniko at the reception is very helpful.Price are very reasonable.

Tibor izsan
15:07 13 Feb 18

Paulina Farganus
19:56 04 Feb 18
The atmosphere is very good. The receptionist is always very friendly and everyone is welcomed with a friendly smile. The treatment is very good with lots of explanation and lots of care given to achieve a high quality service. There is no hard-sell that I have experienced elsewhere. A very personable service. They are also very prompt and efficient in sending out reminders of appointments. I highly recommend them.

Michael Hartnett
23:40 21 Jan 18
This was honestly the best dentist i've been to. i've had many years of searching for a good dentist and gone through a fair share of 'ok' to bad ones. They have completely changed my smile for the better and given me a confidence i've never had before. Amazing work!

Very friendly staff. I had a pain free experience. I will definitely use them in the future.

Very friendly staffs and great doctor! Highly recommend!

The whole staff (dentist, dental nurse and the receptionist - Aniko) is very professional and friendly. I do not like to go to the dentist but the experience in this practice changed my mind. I highly recommend them to anyone who wants to have an honest, calm and professional experience/treatment at an affordable price. Thanks guys.

Victor Howarth
13:02 09 Nov 17

Lauren Mason
15:47 26 Oct 17
Very friendly staff and everything about my dental health was explained clearly. Would thoroughly recommend.

I realy had to search for your web ,just be sure i thank enagh to everyone of u again,... i m so pleased i choice your place when i went in a big pain and scared to go dentist,.. but becouse i meet your smiles all... ) begome a pleasure my apoitments )) !!I DONT think there can be a better dentist then Manny ,woow, so explicid all the time and no pain at all !..Wish u all the best, very plesant team ,..i kindly recomand your place and the experience to anyone who its scared to see a dentist! .THANK U so much, great joob, u make me happy ...can not wait to see u my neext apoitment ! )

carollin ray
21:40 04 Oct 17
Extremely professional and friendly right from the receptionist to the doctor. I was extremely nervous before going in but it was so relaxed and pain free. Will highly recommend this place

They are all very professional from the receptionist to the nurse down to the doctor. The dentist was very nice and professional explaining the treatment and every steps in simple terms. I have been avoiding dental practise for many years due to fear but coco dental have put me at ease.Overall a very positive experience and will definitely recommend them if you look for a reliable, trustworthy and professional dental practice.

I have been to this practice one time to fill a broken tooth. The doctor was very kind, nice and professional, always explaining me what she was going to do, how it was going to feel and what I could expect. Staff at the reception is extremely kind, really helpful and always tried to find early appointments for me so that I wouldn't miss a day's work.Great customer care and very transparent and (very important!) reasonable prices, with no surprises with the costs, hard to find a dentist like this.

Francesco Giannoccaro
10:01 03 Sep 17
Fantastic treatment and good experience in a clean and friendly environment. Would recommend to anyone.

Raul Rutnam
11:09 20 Aug 17
New, slick & efficient from reception to treatment. Very pleased

Paul de Souza
15:31 18 Aug 17
I've recently joined this dental clinic. Really pleased to have found somewhere local where all the staff is absolutely lovely and create a really calm and positive environment. I've had a dental check and a hygene cleaning, while there and throughout the procedure the dentist explained everything - so I really felt calm and involved. I'll be going back again for sure. Highly recommended.

Ilaria Di Donato
14:51 18 Aug 17
Myself, my girlfriend and her sister all visited coco dental and I cannot recommend it enough. Friendly service and great treatment. Thanks !

Matthew Chater
13:53 18 Aug 17
I went to my local COCO Dental surgery last Saturday for the very first time usually I am not happy to go to a dentist but I highly recommend COCO Dental very comforting and moderate pricing too.

Katerina Yusupova
11:56 05 Aug 17
I was very impressed at the way I was treated, more like family than a patient, and I have already started to recommend them to my friends. A young team, which means they probably know more about the latest treatments. Really pleasant experience.

michael redwood
13:15 24 Jul 17
I am an extremely nervous patient but Manny made me feel very comfortable and at ease. More importantly, I have received many compliments on how much better my teeth look since I visited! Thanks 🙂

naomi attar
10:50 24 Jul 17
Very courteous and attentive. They gave honest candid answers and showed genuine concern for doing a good job, not just getting you through the door. Double thumbs up.

OLAYIWOLA AROWOSHOLA
20:48 13 Jul 17
Professional, friendly and helpful.Manny, Dee and Aniko make you feel that your in good hands.An exceptional team.The surgery is new, very clean and of a high standard.I would definitely recommend friends and family to this practice.

Really friendly and hadn't been to the dentist for a while, so got a very good clean! Great value for money!

Patrick Moniz
13:22 11 Jul 17
Brilliant dentist, and lovely people. It was my first check up in far too long, but now I'll never hesitate to go back. I'm so happy with the work, and the overall experience. Within seconds of meeting the Dr I knew I could trust him. I felt really looked after, not just in the chair but with everything. Excellent service.

This is really an outstanding dental practice, and I truly believe that great treatment starts with great people. The dentist and reception lady are both very friendly, kind and nice! Would definitely recommend to my friends and colleagues! Thank you COCO Dental!

Nice and friendly service, one of my better experiences in a dentist's chair!

A great new dental surgery in Colindale, and really affordable. The receptionist, Aniko, is friendly and welcoming, and my dentist, Manny, was brilliant - really friendly and very good at telling you everything he is doing. I actually enjoyed my visit and will now make this my permanent dental surgery. Highly recommended.

David Riddell
17:18 19 Jun 17

Karan Patel
16:15 19 Jun 17
Highly recommend !Amazing staff and amazing experienced dental doctors..

Ali Al-Aaber
15:46 07 Jun 17
I had an excellent care and treatment in this new dental practice. The dentist was very helpful, kind and provided a pain free treatment. The receptionist was awesome. I highly recommend them. Leslie

László Domány
15:24 07 Jun 17